Introducing

Rayna Shone

*******************************************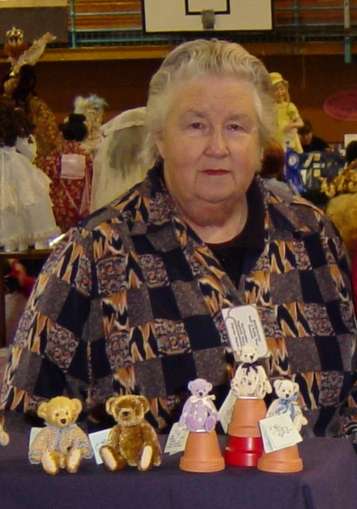 In 1980, Rayna made a bear for her grandchild and her bear making grew from there, fuelled by friends wanting bears for their children and grandchildren. Before she knew it, Rayna found herself selling bears at doll shows. It was not until 1987, however, when she moved to Tauranga, that Rayna started to think of herself as a serious bear-maker.
Although she has no formal training, Rayna has long been interested in crafts, and started embroidery and sewing when she was 10 years old. She makes all her bears alone in what is a full-time occupation for her. In 1994, she sold 150 bears. Rayna makes bears in all sizes, but she prefers them under 16.5cm (61/2"). She hand-sews these little ones. The bears are evolving their own look, and Rayna finds she is moving away from her earlier soft, plump bears towards a slimmer bear with longer arms. Each Ray-Beth Bear is sold with an identification card giving its details.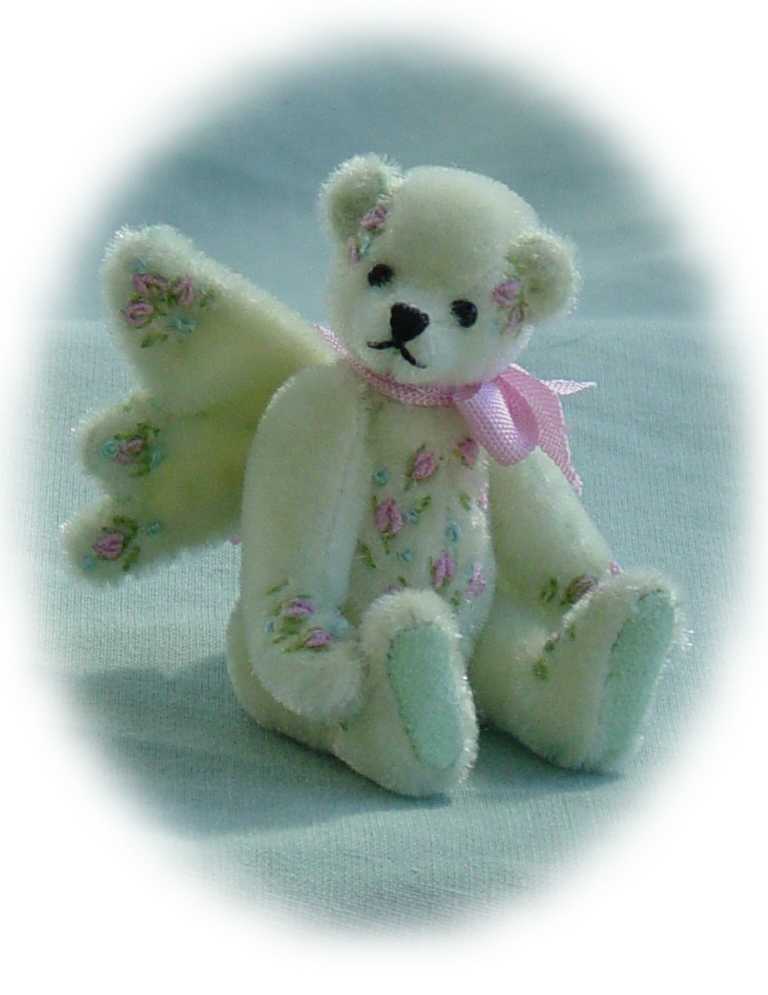 Ray-Beth Bears have won prizes in several shows, but Rayna admits that she lacks a competitive streak and therefore does not enter many competitions. She attends many shows around New Zealand each year, and finds that bear people are always very friendly. Rayna is also involved the organization of two of New Zealands larger shows.
The only problem she has encountered lies in finding interesting materials to work with. Rayna teaches bear making classes and always encourages her students by telling them that the more bears they make, the better they will get.
Rayna gets great pleasure from making bears and hopes that her work brings pleasure to her bears' new owners. Her aim is to travel overseas in order to experience more of the bear world.